GHD Glide now available at Syer Hair & Beauty Salon in Sutton Coldfield
GHD have released a new wonder product, the GHD Glide, and it is now available to buy at Syer Hair & Beauty Salon in Sutton Coldfield.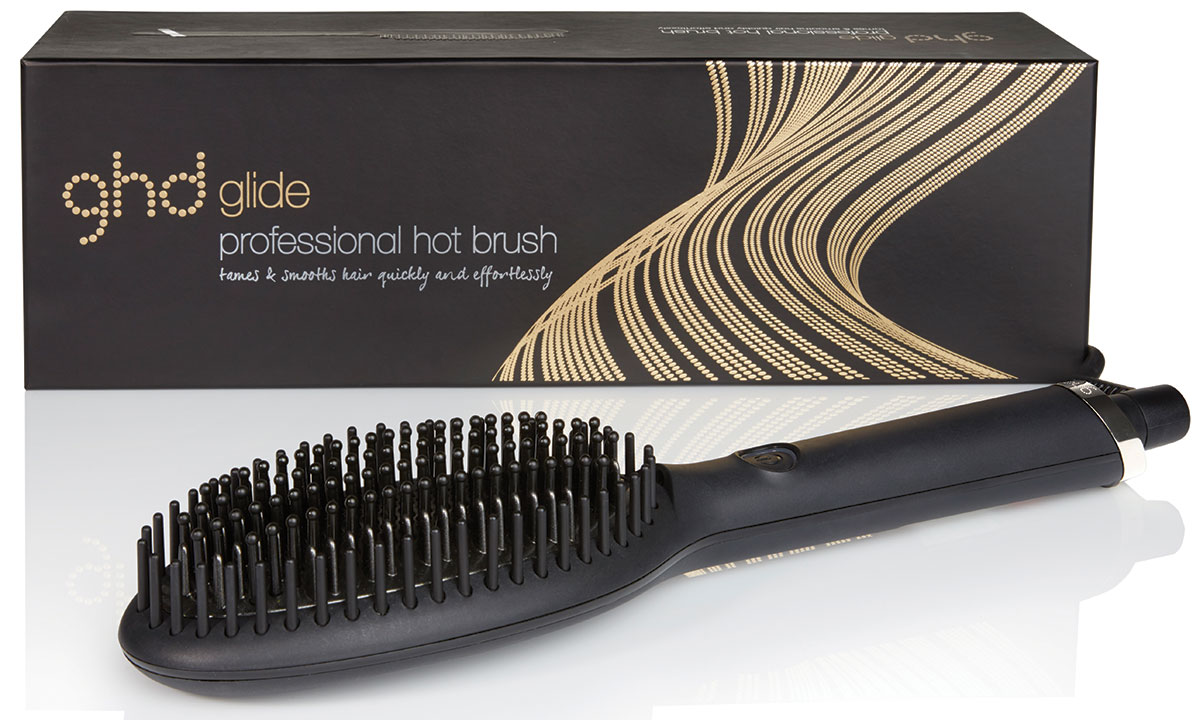 New Styling Product
GHD has long been the king of the hair smoothing business – so much so that the acronym GHD has become the byword for hair straighteners in general. The classic GHD styler has long been a staple in many a girl's beauty arsenal, and in the 18 years since it launched the ceramic-plated styler has yet to be bettered…..until now. GHD has just dropped an exciting new product in their range which could prove to be as revolutionary for women's hair as the straighteners proved to be back in 2001.
The GHD Glide is a brand new professional hot brush which promises to tame and smooth even the most unruly hair – and to do it quicker than with traditional straighteners.
Second day styling has never been so effortless!
GHD's first ever hot brush is designed to help you style and smooth your hair in seconds, instantly eliminating frizz and restoring balance back into the hair, leaving it gloriously glossy and ready to take on the day!
"GHD Glide restores the look of a salon blow-dry in seconds. It's wonderful for soft volume, beautiful sleek styling and I adore it for fringes too. Its beautiful simplicity makes it an incredible styling tool. Simply glide the brush through your hair to smooth waves and create sleekness with an airy texture. GHD Glide is incredible for shaping your hair into a modern style really simply and quickly."
– Zoe Irwin, GHD UK Ambassador
How Does It Work?
The brush features a ceramic base from which a combination of high density short and longer bristles protrude, allowing for large sections of hair to be styled at once, while leaving smooth, natural movement in the hair.
The brush heats up to an optimum styling temperature of 185ºC – just hot enough to style efficiently without damaging the hair. Pitched as being perfect for second day hair, the brush can easily smooth over and style dry hair and is especially handy for taming a day-old fringe.
To give you extra peace of mind while styling, the GHD Glide will also go into an automatic sleep mode which switches off after 60 minutes of not being used.
Buy The New GHD Glide At Syer Hair & Beauty in Sutton Coldfield
Pop into Syer Hair & Beauty Salon in Sutton Coldfield now to pick up this exciting new product, or for more information call the salon on 0121 355 1225.