Syer Hair And Beauty Celebrate 30 Years As Sutton Coldfield Award Winning Salon
Syer Hair and Beauty were featured in the local press recently as 2019 is the year we will celebrate 30 years of being the best Hair and Beauty salon in Sutton Coldfield.
We Improved Our Website
We've had many achievements in the past years and many exciting things to look forward to. We recently launched our new website to help our valued clients keep up to date on the latest trends, news and see exclusive online offers. We have made the appointment booking process much easier with our online booking function, and launched a very successful loyalty scheme in the salon.
We Added To Our Fantastic Team
We gained a new member of staff in Natalie B, who joined us as a top stylist with 15 years' experience! She's a wonderful addition to our professional team of hair stylists.
We are also delighted to welcome back Claire, who has worked with us for 16 years, from a year's maternity leave. Not only was she a busy hair stylist, she was pivotal in setting up our new website and keeping our social media up to date.
Celebrate Our Anniversary With 20% Discount On Hair Colour Services
To celebrate the beginning of our anniversary year please use this voucher to qualify for 20% off all hair colour services in January with Natalie B, Claire and other selected stylists.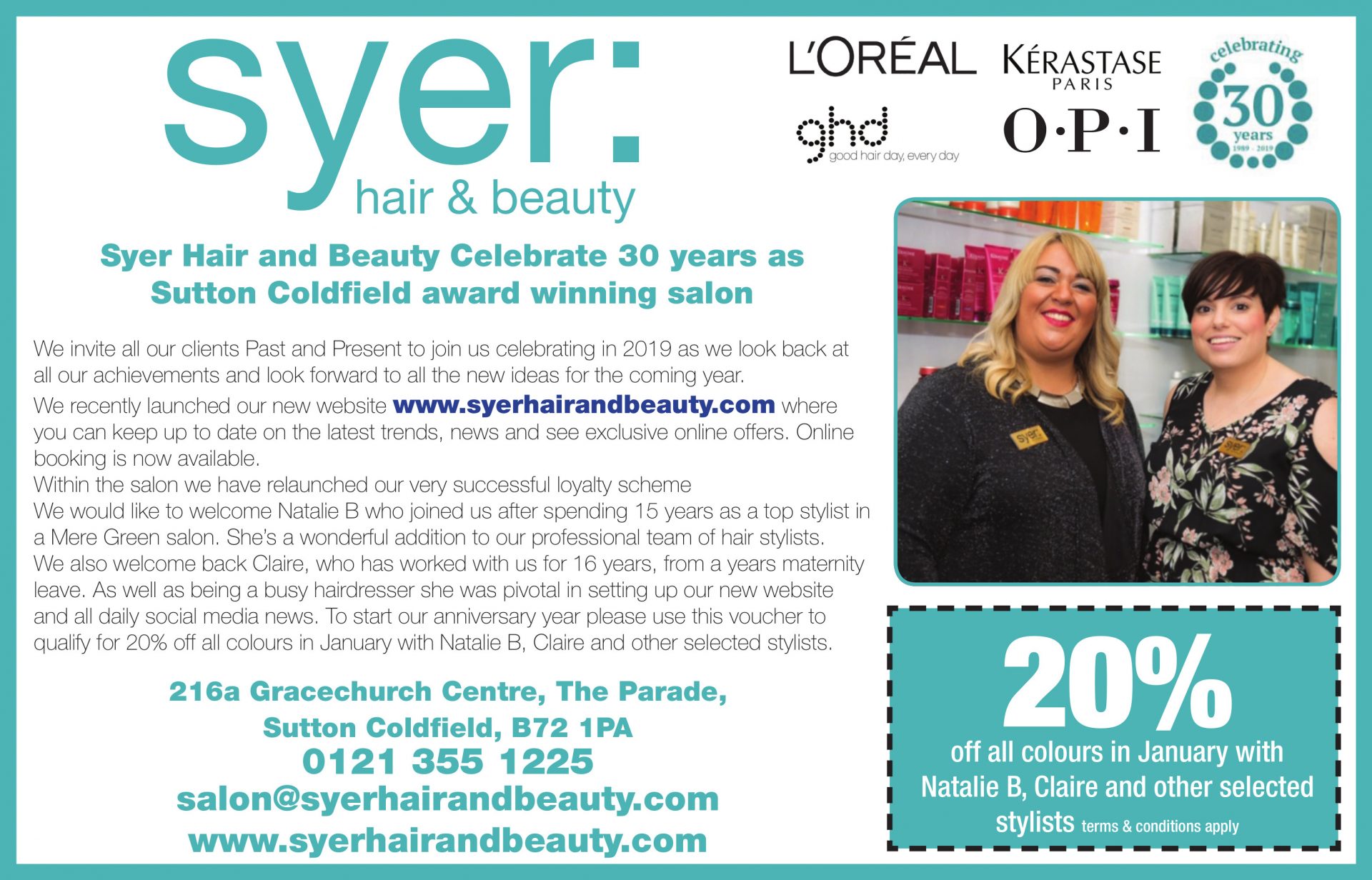 Book a 2019 Appointment at Syer Hair & Beauty Salon in Sutton Coldfield
We offer an impressive range of hair and beauty services. Book your appointment by calling Syer Hair & Beauty Salon in Sutton Coldfield on 0121 355 1225 or by booking online.